Welcome to Joseph's Bar & Grill in Santa Rosa, NM. We are the best restaurant in town. Located on Historic Route 66, Joseph's is a favorite eatery for authentic New Mexican food. We also have burgers, pizza, sandwiches, classic diners like chicken fried steak & more! Whatever taste you're craving, we have something for you to enjoy.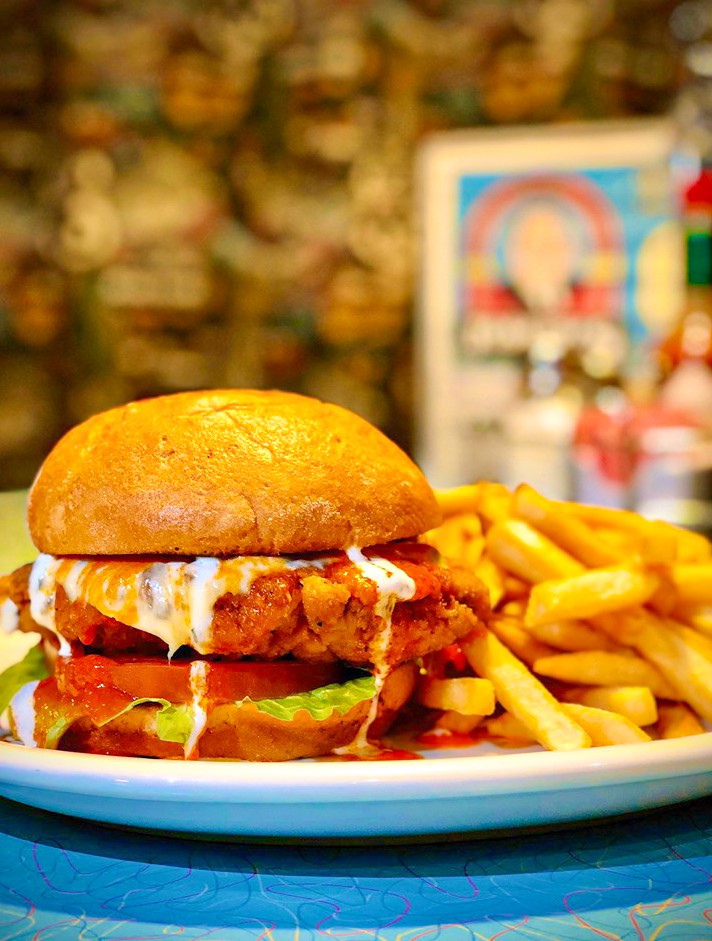 For 60 years, Joseph Campos and family has served the best fajitas, burgers, beer & pizzas in town. Our menu has everything from fresh salads to cowboy cut steaks and Mexican food. We have a full bar as well, so you can enjoy any of our cocktails with your meal.
Joseph's is perfect for your family to come whether you're a local or stopping by as you travel through town. We pride ourselves on the classic feel of an old-fashioned 50s diner with a modern flare. We don't sling burgers here. Every meal is hand-crafted to hit the right spot with every bite! If your mouth isn't watering already, click here to view our menu.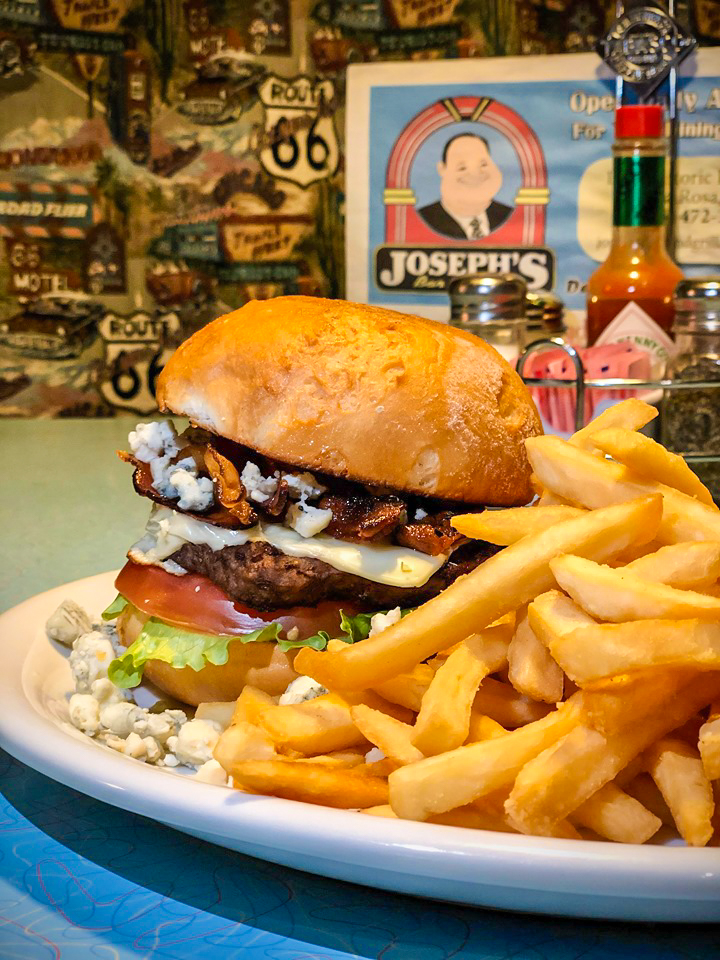 After stopping by for dinner, visit our Route 66 Gift Shop. You will find treasures of New Mexico & Route 66 memorabilia. We have t-shirts, jackets, plaques, mugs, signs, keychains, jackets, hoodies and much more!
Joseph's Bar and Grill is a place everyone will enjoy. We are open Tuesday – Saturday starting at 4 PM.
Through the years, many changes have happened along Route 66, but one thing has remained. The Campos Family's desire to provide the best food and friendliest service in NM. We offer a warm atmosphere that will take you back in time.
To learn more about our history, click here. You can also visit our Facebook Page.